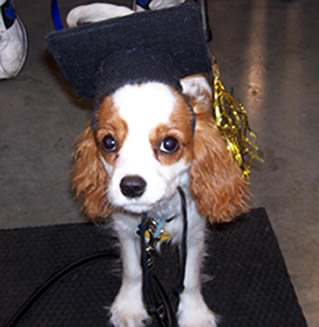 At the time of this writing, my best friend is in early heart failure…and kidney failure. Don't get me wrong, he's having an awesome life (with the help of a great cardiologist and internal medicine specialist). But…facts are facts. As I come to terms with these truths and the inevitable closing of a chapter in my life, I can't help but reminisce on the last eleven years together and ponder the intangible and unexplained connection with a dog.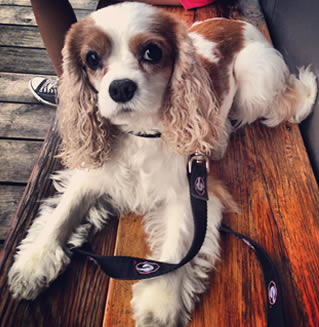 I was (and still am) pretty scientific. Bring me the facts. The data. The reality. I'll process, analyze and formulate these into a well-constructed view of life and being. When I first became a vet, I went into general practice (this was before my ophthalmology residency) and I didn't have a dog. I was so busy with studying, internships and semester hours that I didn't really have time. After I was in practice, it was finally the right time to get a dog. I bought books on training and studied how to housebreak a puppy. I didn't really get the emotional connection; I focused on the behavioral part. In fact, when my clients told me that their dog was their child, I silently thought, "well, it's not your child." I love animals – a lot – and even brought my high-pitched "puppers" voice to the party when talking to dogs. Still, I didn't fully understand the connection between people and their dogs.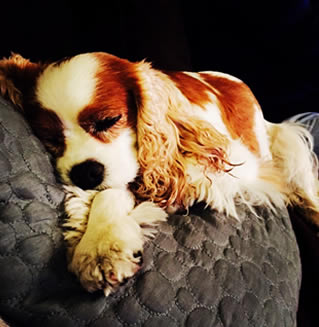 Anyway, I decided to get a puppy, a little blenheim Cavalier King Charles. Armed with my books and newfound knowledge on everything dog-training related, it was time to pick him up. I had a basket prepared and buckled into the front seat (safety first, everyone) because one of the book rules was "don't drive with your dog on your lap." At last, we were on the road back home. That's when, I feel anyway, my life changed. Marlin put his little paws on the side of the basket and looked at me with the look any dog parent knows, and I melted. The books and the science and the knowledge just flew away and my heart took over. I vowed right then and there that I would take care of and protect that puppy; he was as close to my child as I could imagine.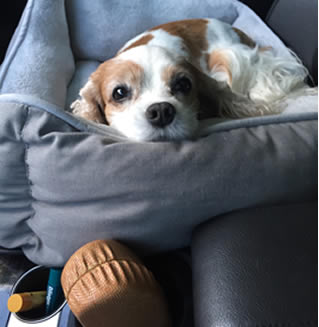 After that, Marlin and I became best buds. He went everywhere with me, gave me unconditional love and climbed into my lap when I felt my lowest. He accepted my flaws, forgave me for late feedings, held potters (bathroom breaks) no matter how late I worked and taught me to live life a little more fully. After all, what is life without stopping to enjoy a few sniffs?
I can't explain that connection or tell you how a dog does that to a person. I've seen so many special and deep relationships between people and their dogs. There is a bond that is different and, at times, somehow more raw than relationships with people. To me, dogs complete the human heart.