We love eyes! We can't stop looking at them or talking about them. We want every pet and pet parent to share a great visit with us! Let's talk about what you can expect when you and your pet visit us here at Animal Eye Clinic (AEC).
Q. What is important about Animal Eye Clinic?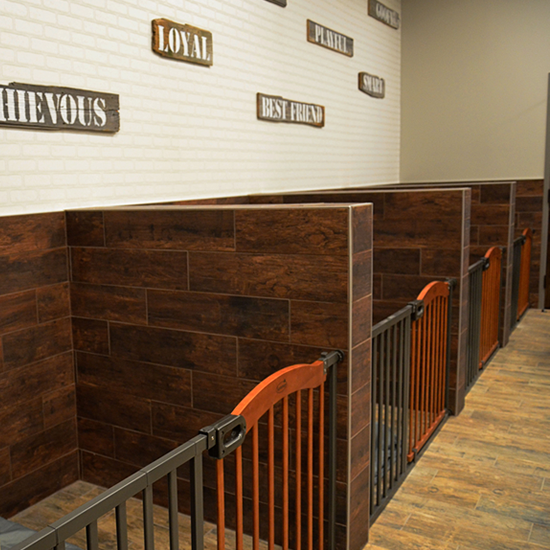 We are here to bring pet vision and pet eye health services to Indiana.  We want to make a difference in your pet's life!  And giving vision and eye comfort to your best friend is, we think, one of the best things ever!
Q. What services does Animal Eye Clinic provide?
We are a small town, local veterinary specialty clinic dedicated to veterinary ophthalmology (animal eye care).  We provide full ophthalmic examinations (eye exams) for pets (dogs, cats and exotic pets).  We also treat all pet eye and eyelid conditions or disorders and we do all types of pet eye surgery including cataract surgery, eyelid surgeries, corneal transplants, glaucoma surgeries and retinal procedures.
Q. What does a pet eye examination include?
All pet eye examinations are performed by our board-certified veterinary ophthalmologist, Dr. Rachel Davis.  She will examine all parts of your pet's eye with several different types of equipment specialized for pet eye exams.  We also include checking your pet's tear production, checking for glaucoma and staining for any scratches on the eye during your visit.
Q. Will my pet stay with me during the pet eye examination?
Absolutely.  We want you and and your pet family to be comfortable and relaxed.  Dr. Davis can usually do the eye exam with your dog next to you or on your lap.  One of the nurses will help you hold your pet's head still for a short time while Dr. Davis looks at the eyes.  Just like your eye exam, there will be a few lights in the eye.  For the kitties, we use a "kitty burrito" or a towel wrapped around your cat to make them feel safe and secure during the exam.
Q. How do you make me and my pet comfortable during their stay for a procedure?
We want to make a difference in your pet's life!  That's why we have a few touches we think are pretty special and will have your pet barking or meowing to see us.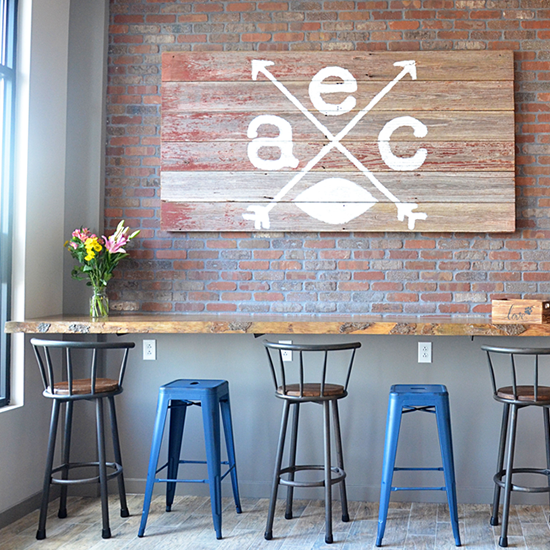 Cage Free – That's right, dogs don't like cages and neither do we!  We have special enclosures on the floor with beds for our doggie friends that may stay with us for retinal testing or a procedure.  The pens are open at the top with a little gate at the front to give the pups plenty of room and let them see around.
Cat Condos  –  For our kitty friends, we use small cat condos with a little area for hiding if they want to relax alone.  They also get towels to hide in if they prefer this instead.  We also work really hard to minimize your cat's time with us and get them back to their family as soon as possible.  Learn more about Cat Visits here.
No Overnight Stays – Even if your pet stays with us, we'll have them back with their family later that day.
Doggie treat bar – We offer a large selection of delicious treats for your dog.  We even have grain-free, hypoallergenic and organic options for our more discerning canine friends.
Catnip baggies – For the kitty friends, we offer catnip baggies.  They may enjoy them at the office or at home later.
Slip-free surfaces – Slipping paws are just the worst!  That's why we have special floors to prevent slipping.  Also, we don't have any metal surfaces.  If your pet has to be elevated for the exam, we use a towel on the surface and our surfaces are like kitchen counters.
Coffee and treat bar – We offer a variety of snacks for our pet parents, as well.
Device counter and WiFi for our pet parents– Snap, chat and post about your visit here!
Updates on your visit – We send you detailed information on your visit with us and we send the information to your veterinarian right away to keep them updated on your pet's eye health.
Medication refills – You can request a refill online with your phone or tablet.  We'll have your pet's prescription waiting for you!  Of course, you can also email or call us.
Q. Does Animal Eye Clinic share pet stories?
Only with your permission.  We take photos of your pet's eyes to document their progress for our records and will share their successes with our followers (of course, you can always opt out of sharing).  Because are so excited about your visit, we want to share your pet's story!  We share featured pet stories on our social media sites and website.  This can help other pet owners learn more about animal eye conditions and treatment options for their pets.
Q. What payment methods do you accept?
For your convenience, we accept the following payment methods: Visa, MasterCard, American Express, Discover and financing options through Care Credit.